NANHAI AIRBAG Marine Airbag for ship launching applied Indonesia Malaysia
Marine Airbags now are used for ship launching, loading and floating. They are widely used in cargo boat/ship/vessel launching and landing, lifting and moving sunken ships and salvaging stranded boats. Air bags have the benefit of not only saving labor and time, but investment costs. Additionally they are flexible portable and dependable.
Marine Airbag description
Marine inflatable bags are widely used in launching and landing ship/ boat/vessel, lifting and moving heavy goods, salvaging stranded boats.Marine airbags are very popular with shipyard, ship owner, and marine supplies company now.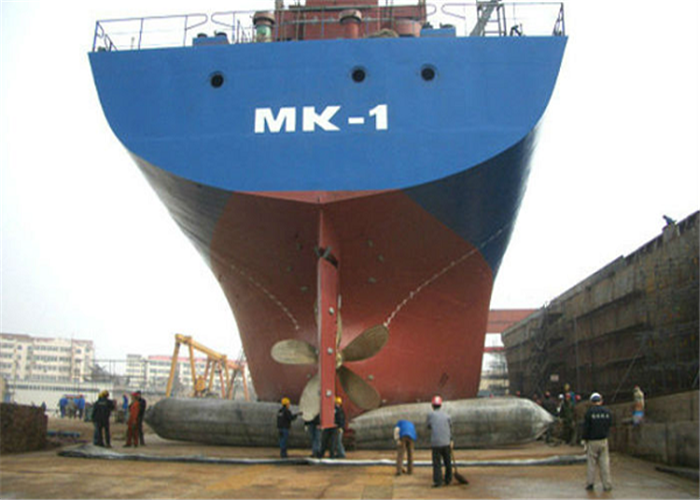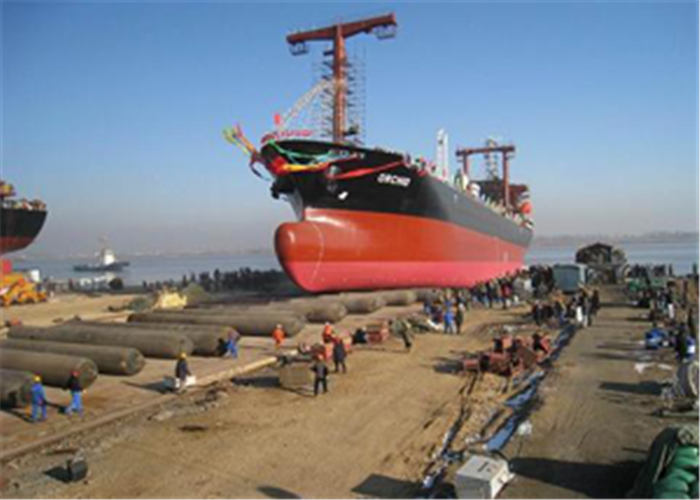 Marine Launching Airbags Characteristics:
1.High strength:The polyamide cord thread for airbag is produced with high tension reinforced fiber.A cord thread has the strength more than 320N, and the cord fabric has consistent and reliable quality.Our company developed and manufactured high strength airbags with the higher strength steel wires and aramid fiber as skeleton materials on customers' request.
2.Wear resistance and anti-aging:An airbag often works in extreme conditions, for example, it is soaked in sea water, insolated in the direct sunlight and rolled in sand.Our marine is produced with natural rubber in a reasonable formula.The practice proves that airbag has high wear resistance and anti-aging ability, and the service life as long as 8-10 years.
3.Good air tightness:Our Company use high quality rubber, as material and the advanced manufacture process to assure that our products have good air tightness, especially air tightness of the assisted floated airbag.Our airbag can keep its pressure 24 hours with work pressure, the pressure will reduce less than 3%.
4.Safety and reliability:Giyo marine airbag with the optimized structure design has the safety coefficient of 4-6 times, namely that its bursting pressure is 4-6 times its work pressure.Our airbag has a multi-channel airbag mouth to enhance the strength and air tightness between the airbag body and mouth.
Marine Airbag Specifications:
Good selection of marine airbags is vital for the success of marine projects. Get basic knowledge of marine airbags selection then consult with manufacturers can help people complete projects in shortest time.
Diameter

Layer

Work pressure

Diameter

Layer

Work pressure

D=0.8M

3

0.13 Mpa

D=1.5M

3

0.07 Mpa

4

0.17 Mpa

4

0.09 Mpa

5

0.21 Mpa

5

0.11 Mpa

6

0.25 Mpa

6

0.13 Mpa

7

0.30 Mpa

7

0.15 Mpa

8

0.33 Mpa

8

0.18 Mpa

D=1.0M

3

0.10 Mpa

D=1.8M

3

0.06 Mpa

4

0.13 Mpa

4

0.08 Mpa

5

0.17 Mpa

5

0.09 Mpa

6

0.20 Mpa

6

0.11 Mpa

7

0.25 Mpa

7

0.13 Mpa

8

0.28 Mpa

8

0.15 Mpa

D=1.2M

3

0.09 Mpa

D=2.0M

3

0.05 Mpa

4

0.11 Mpa

4

0.07 Mpa

5

0.14 Mpa

5

0.08 Mpa

6

0.17 Mpa

6

0.10 Mpa

7

0.20 Mpa

7

0.12 Mpa

8

0.23 Mpa

8

0.14 Mpa
Looking for ideal Safety Air Lift Bags Manufacturer & supplier ? We have a wide selection at great prices to help you get creative. All the Air Lift Bags For Ship are quality guaranteed. We are China Origin Factory of Airbags For Dock Construction. If you have any question, please feel free to contact us.